---
---
Lidl Maldon Essex
The contract for Lidl was to manufacture supply and install all associated ductworks for the new super market in Maldon Essex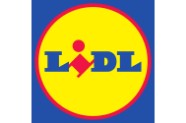 The contract started in May 2016 and was completed by November 2016
S E W S Ductwork Services manufactured all the circular tubed ducts in the sales area because Lidl requirement was to have minimal seams on show actually on the duct in the sales area, all grilles where supplied by Brooke Air Diffusers located in Wickford Essex We also designed and manufactured the grille housings in house and spot welded the housings direct to the tubed duct Each section was then sent away for powder coating in 9010 and subsequently delivered direct to site All brackets and supports for the powder coated ducts where manufactured by us also and sent for powder coating The finished article in the sales area was very effective and looks quite stunning S E W S Ductwork Services also manufactured all associated rectangular ventilation components to and from the Air Handling Unit and Heat recovery unit and subsequently joining the circular ducts in the sales area all ductwork was then insulated by S E W S Ductwork Services and venture cladded for weather proofing As you can see from the pictures this was a very nice project and although challenging from the off all logistics, installation and insulation was completed on time on budget and to the Clients complete satisfaction After seeing our workmanship and professionalism another of our clients requested that we under took another similar project in Southend on Sea in Essex a new Nissan and Citreon car dealership all works completed in May 2017 again sales area powder coated to a very high standard
---

Lords Cricket Ground
S E W S was proud to be instructed to complete the ventilation system on the new Jack Warner Stand at the Lords cricket ground this was a demanding project with commentary rooms, multiple bar areas, new restaurant on the 4th floor and various heat recovery units throughout out all floors.
---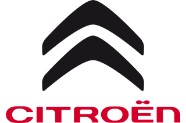 Nissan / Citroen showrooms Southend
This was a Two phase project with back of house ductwork installed and insulated and sales showroom all ductwork manufactured by S E W S Ductwork Services Ltd and external powder coated.
Testimonials
Brooke Air Diffusion proudly recommend SEWs Ductwork ltd, as an approved installer and supplier of our ventilation product range. Certifying that the products that are installed are to our manufactures guidelines and ensuring the enhanced aesthetics of the only visible part of the HVAC system. Their wealth of experience covers Industrial, Commercial, Retail, and High End Residential developments to exacting standards, with enormous emphasis on quality, integration and service. Manufacturers in their own right of process controlled ductwork ventilation, complementing the quality products they install.
---